Office 365 Developer @ Intelligent Decisioning
Gosia is an Office 365 Developer at Intelligent Decisioning Ltd and Office Development MVP. She is a full stack .NET developer with over 6-year experience.
The last three years she focuses more on SharePoint and Office 365. She spends her spare time to share knowledge, teaching kids programming and co-organising monthly workshops: NottsDevWorkshop.co.uk
Freelance Programmer @ PJG Creations
Pete Gallagher is a Freelance IT Consultant and owner of PJG Creations Ltd. 

Pete has been creating software for decades and is happy programming in just about any language. 

Pete also organizes​ Notts IoT, co-organises Dot Net Notts, Notts Dev Workshop and sits on the Board of LATi, a Loughborough based Advanced Technology networking group.

Pete is also an active STEM Ambassador and is passionate about making STEM subjects accessible to all ages.

Pete has presented all over the UK on a variety of IoT Topics, including Azure IoT Hubs, Amazon Alexa, Particle Photon etc etc.

Pete Particularly likes gadgets of all kinds!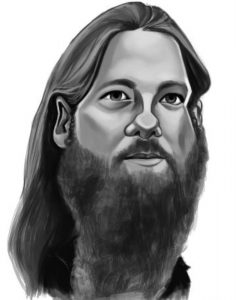 INDEPENDENT CONSULTANT @ Shadowland Consulting
Founder of Shadowland Consulting, MVP, MCT
Community leader focused on SQL Server, SharePoint, security, collaboration, and ITIL, DR, BCM, SLA. Love licensing stuff. Founder of Shadowland Consulting. Microsoft Certified Trainer, freelancer, consultant.
Former Member of the Boards: Polish Information Processing Society and ISSA Poland. Member of MTC, SME, Friends of RedGate PLUS. Member of PASS, SUGUK, PLSSUG, ISSA, ACM and several communities in the world. Data Platform MVP from July 2010. Former president of the Polish SQL Server User Group. Godfather of SQLDay Conference.
An active blogger, international speaker, mentor, and influencer. Co-author of SQL Server MVP Deep Dives Volume Two. STEM Ambassador. In free time traveler, cyclist, photographer. Coffee addicted.
Stuart is a Senior Technical Support Analyst & Microsoft Data Platform MVP
Stuart has 20 years in the IT industry working at a number of levels in different roles. Predominantly working as a DBA, though also as a developer, infrastructure architect and analyst.